In late March, Russian invaders captured 33 volunteers in Mariupol who provided humanitarian aid and were helping people evacuate. The Russian soldiers imprisoned them in a local jail in a small occupied Ukrainian town called Olenivka. They were charged with "terrorism".
The Ukrainian volunteers spent more than 100 days in captivity before 32 were released from prison - one driver, Serhiy Tarasenko, remains imprisoned..
Volunteers Hanna Vorosheva, Kostyantyn Velychko and Stanislav Glushkov appeared at  a press conference in Warsaw, where they talked about their imprisonment, the conditions under which they were held in the Olenivka prison, and their long way to freedom.
Beginning of Captivity
All of the volunteers kidnapped by the Russian soldiers in Mariupol were civilians. They were not soldiers or combatants.
Before the start of the full-scale Russian invasion on February 24, Hanna Vorosheva was an event coordinator, Stanislav Glushkov was a truck driver, and Kostyantyn Velychko worked in IT. After the invasion began, they all started volunteering to help where needed. Konstantin evacuated  women and children out of Berdyansk and coordinated volunteer activities in Zaporizhzhia. Anna helped the residents of Mariupol and worked at a medical warehouse, and Stanislav worked at a volunteer center in Zaporizhzhia.
In late March, the Russian invaders wouldn't let them pass through one of the checkpoints, and took them captive.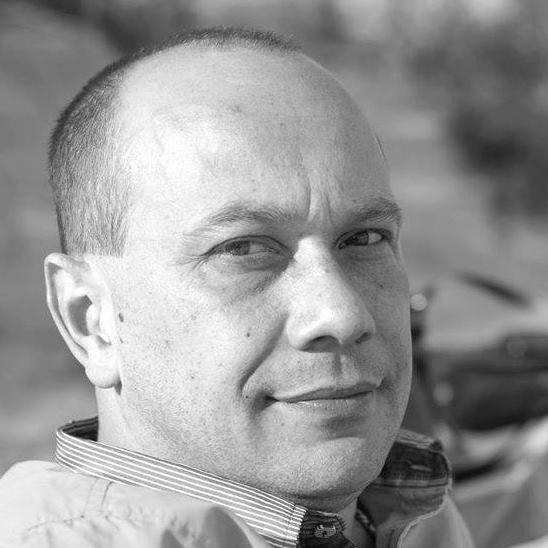 "At the last  road block on the way from  Mariupol, the Russian military took us out of our van and at gunpoint escorted us to the city of Nikolskiy.
Our van was marked with all the necessary signs: we had volunteer badges, documents, passports - everything necessary to understand that we were civilians and were engaged in evacuation," says Kostyantyn Velychko.
The Russian soldiers claimed that the drivers take people away for money, provide transport for soldiers of the Armed Forces of Ukraine, and also give or loan their documents to the soldiers of the "Azov" regiment so that they could leave Mariupol.
"It was insanity, but in the end, it led to our being thrown into a cell, and that's how our life in prison №120 began," he adds.
Before placing them in prison, the Russian soldiers brought the volunteers to the so-called "Main Anti Organized Crime Department" in the city of Donetsk.
"At almost all times, we were moved from place to place blindfolded. Our eyes and hands were wrapped with tape, and bags were put over our heads...
If I sat incorrectly, they beat my legs, if I lowered my hands incorrectly, they beat my hands," Kostyantyn said.
According to Konstantin, there were other captured Ukrainians in the cell with him: former soldiers and civilians.
Many of them were tortured by the occupiers with electric shock.
"Our new fellow prisoners told us that they were physically tortured.. The Russians attached electrodes to their toes, or they put the prisoners on a metal table, sprayed them with water and applied electrical voltage," Kostyantyn said.
Conditions of Detention in Olenivka
"When we were brought to the prison, we saw a depressing picture: abandoned areas with several two-story concrete buildings. One of these buildings was called DIZO and was a disciplinary isolation cell.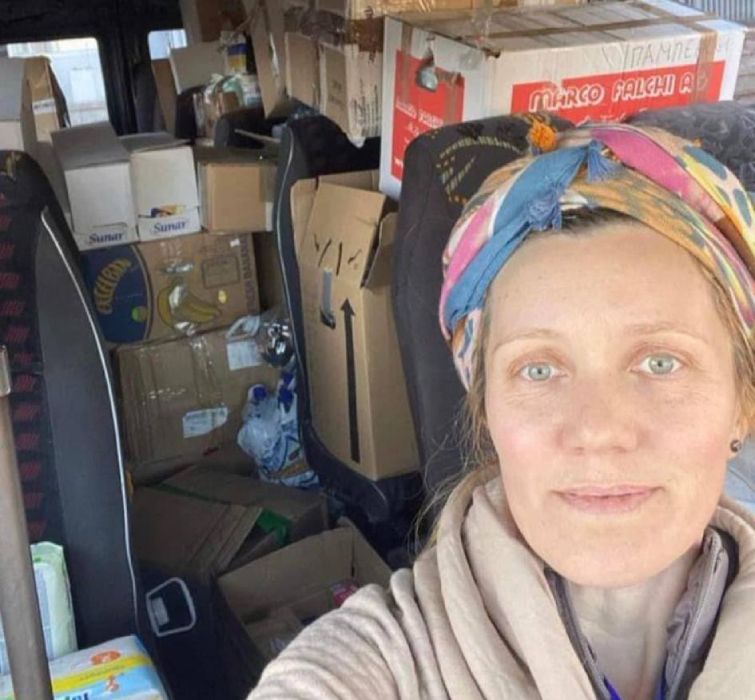 These buildings have not been in operation since 2010 and were to be decommissioned. These buildings were not for the maintenance of absolutely anyone, especially people," said Anna Vorosheva.
There were 19 cells in the building with 2 floors, which could accommodate no more than a hundred people.
The occupiers forced prisoners to perform various works in the colony - one night, Anna was called to conduct a "census" in the cells.
"That's how I was able to get to the second floor of the disciplinary detention center and see with my own eyes that 55 men were held at the same time in one cell, which was designed to hold a maximum of 10 people and comprised an area of ​​no more than 20 square meters. They had to sleep in turns," the volunteer said.
All the cells were full, but the number of prisoners increased every day.
According to Anna, up to 800 people were held at the same time in the building, which was designed for a maximum of 100 people.
In the beginning, the captured volunteers were kept in an isolation cell, which the escorts called "the pit". There was no water supply.
"The sewage was arranged in such a way that everything accumulated in a drain hole and it was always clogged. The first few weeks were especially terrible because they were not allowed to use the toilet and it was done as a special kind of torture.
We were surrounded by filth, decay and piercing cold," the volunteer said.
The captive women were not given feminine pads or any other hygiene products.
"Some of us had to go through 3-4 menstrual cycles without these  things. It was torture - you can't call it anything else. It was impossible to ask for these  things," the woman recalls.
Many cells lacked boards to sleep on, so prisoners had to sleep on the concrete floor.
"Drinking water was a particular shortage. We could count on water in the amount of 150-200 ml per person per day. Sometimes we didn't get even that," says Anna.
"At the time of entering the prison, everyone was already in extreme conditions and their health could not withstand the cold or stress - everyone started to get sick.
Coughs could be heard from every cell. But we had no medicine, no medical aid, not a single pill, not even boiling water," the woman recalled.
The volunteer also recalled the quality of food at the "pit" with horror.
"The first thing I saw from the food was about 150 grams of gray bread in a dirty bowl. Later, food was brought only in dirty used bowls, where pasta and fish were boiled. It was a cold mixture that had to be eaten for survival".
The colony had a toilet designated for "workers", but it could also be used by people who served other prisoners, including distributing food.
"Once, the girls who delivered food reported that a flag of Ukraine appeared on the floor of the toilet and Russians forced them to step on it. None of the prisoners agreed to do  this."
However, according to Anna, one of the women was forced to step on the flag.
"She refused, and for that she was punished by not being able to go outside and being suspended from work," says the volunteer.
From the "Pit" to the Bunkhouse
After 2 weeks in the detention center, Kostyantyn Velichka managed to discover from other prisoners that there were so-called barracks on the territory of the colony, where the living conditions were better than in the detention center.
" It meant, you can breathe air, you can lie down and sleep, and not sleep sitting up. At the first opportunity, we asked one of the officers named Yakurnov, who was the head of the operation department of the colony, about how we can get into these barracks," said Kostyantyn .
A few days later, Yakurnov offered to bring several laptops to the colony, because it was completely isolated.
"The head of the colony Yevsyukov Serhii also took part in this - he facilitated this in every way," added one released volunteer.
The captives were allowed to contact their relatives. In exchange for better living conditions, they had to pay money or hand over their valuable possessions.
"We were allowed to make one or two calls to our relatives. In this way, they learned for the first time in several weeks that we were alive and in the colony.
We were allowed to make a call, we had to explain where we were, that we were in terrible conditions, and that we needed to transfer money or material valuables ​​to the colony in order to improve our situation," Kostyantyn said.
According to him, many captive volunteers were forced to provide money for building materials. They had to repair dilapidated barracks by their own means to go outside and breathe fresh air.
"I want to emphasize once again the name and surname of the head of the colony - Yevsyukov Serhii Volodymyrovych. In my personal opinion, he is one of the most terrible executioners who runs this entire camp."
He repeatedly told us that we would be there for at least 10 years, that they would tell our children and families that we had gone into space or that we were military pilots who had died. He constantly put pressure on us," Kostyantyn Velychko emphasized.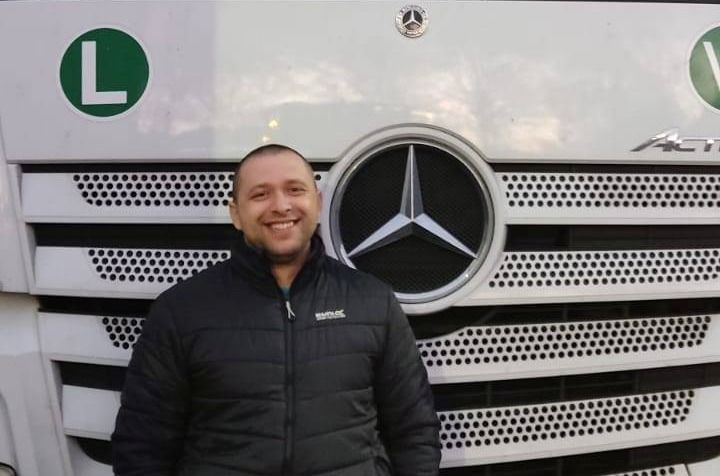 At first, the guards and administration in the colony in Olenivka were from the temporarily occupied territories, said Stanislav Glushkov.
But two days before fighters from Azovsteel arrived, many of whom still are imprisoned at Olenivka, Russian administration arrived.
"They raised the Russian flag. There was a complete branding that this is a Russian prison," the driver added.
Who Remains Imprisoned at Olenivka
According to Anna Vorosheva, she was kept in several different cells during the entire time she was in captivity. Both civilian and military women were imprisoned with her.
"I was with former employees of the police, at one point I was in a cell with girls who left «Azovstal» - they were doctors and cooks. I was with military personnel of the Ukrainian Armed Forces.
There were girls of completely different categories: pregnant women, mothers with infants, women whose contracts had expired, accountants of the National Guard and simply civilian women," Anna recalls.
Volunteers Konstantin and Stanislav were kept together.
"We saw a lot of different people. There were musicians, former soldiers, farmers, active soldiers. A lot of civilians," Velichko added.
10 years is the lowest sentence we saw. 10, 15, 25, life imprisonment. More than 500 people received  sentences and were sent to the Donetsk jail," the volunteer said.
When asked what was the most difficult part of being captured by the occupying soldiers, Kostyantyn Velichko answered: "We had to see what these people do to prisoners of war... It was absolute torture - more severe than what was done to us.
And the second point is that we could not do anything. We went on a relief mission, we were arrested, and now we were sitting in prison, doing nothing, and people were dying - this was probably the biggest burden for me."
Later volunteers began to help other prisoners in the colony.They tried to share food and their belongings with prisoners of war and other prisoners.
"We remained volunteers inside the prison as well. We couldn't run away from what we are," adds Anna Vorosheva.
Homecoming
When the occupiers captured the drivers, they promised to release them in a month.
According to Russian protocols, for 30 days the prisoners were considered "administrative arrests", that is, they were "filtered". But when the so-called "filtering period" ended, the prisoners continued to be held in detention.
"We were just arrested again...It was an endless procedure, because we were released and in 2 minutes we were forced to sign the same protocol again," said the  driver Stanislav Glushkov.
Then the prisoners realized that they were trying to incriminate them for "terrorism", for which they could be imprisoned for 20 years.
"The first document we saw was the protocol of the interrogation, which we were forced to sign. Almost all of them had no dates.
There were a lot of articles in the protocol, and we realized that mostly these articles incriminate terrorism. Allegedly, we committed some terrorist acts on the territory of the "DNR", " said Stanislav.
Eventually, after the assistance of many organizations, the occupiers suddenly began to release the prisoners. Some of the volunteers were released at the end of June, and some at the beginning of July.
One prisoner, Sergiy Tarasenko, was not released - he is still being held at Olenivka.
"We were given a resolution by the prosecutor's office that they have no claims against us, and we were simply put outside the gate. We did not believe it at first, we thought that this was the next stage to go to  another prison. When we were put outside the gate, there was some mental adjustment and understanding that we were on the other side, beyond the fence," Stanislav said, recalling his dismissal.
To get home, we had to leave occupied Donetsk.
"Our country helped us financially to  move out and recommended the safest way to evacuate from the uncontrolled territory of the so-called "DNR". Most of us left through Russia, then Latvia, Lithuania and, finally, Warsaw," said Kostyantyn Velychko.
However, the liberation process is not finished, because many Ukrainians are held in the colony, and in particular, Sergiy Tarasenko.
I would really like for us to continue this case together and help him gain his freedom," the volunteer emphasized.